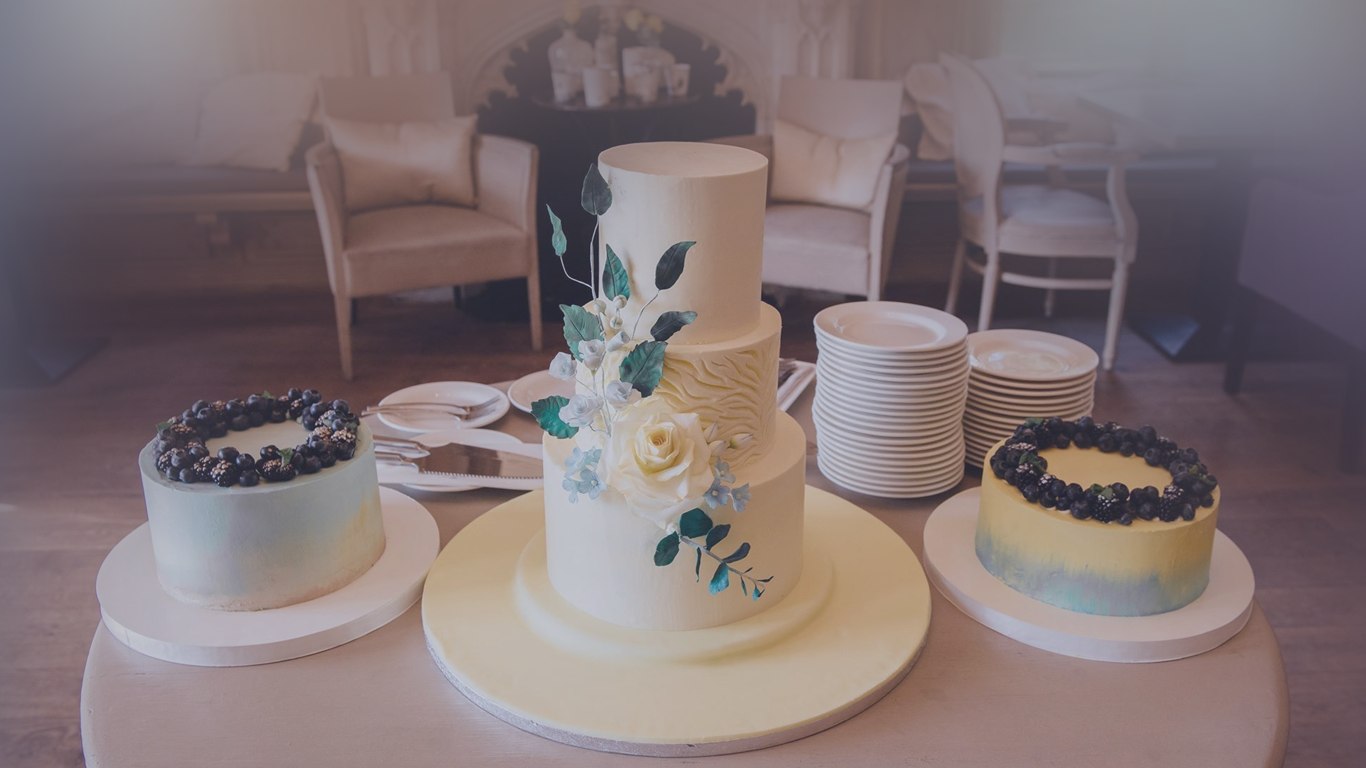 Getting prepared for the wedding celebration?
Order a cake of your dream from
KOLVA Cake Design Studio!
Find out more
scro

l

l
KOLVA Cake Design Studio the family-owned bakery located in the Netherlands
With a big variety of offerings to choose from and a solid experience in providing truly special treats that taste as great as they look, be sure to get from our team all that you've been searching for your forthcoming wedding, birthday, anniversary, baby shower or any other event.
Reviews
Nina and Markus
Everybody was in love with our Cake and Cupcakes! Some of our guest says it was the best Cake they had ever taste! I'll hope to see you again and taste our spezial Cake again! Much Compliments for you! Thanks for doing it soo well for us! Big hugs!
Marina Ancher
Fantastic, flavorous, friendly it all about KOLVA Cake Design Studio! I order here Napoleon cake and it was amazing! She did it quickly and super tasty! Thank you so Much! I will come back for sure!!!
Tetiana Gal
Olena made an amazing wedding cake for us plus sweet table for the second wedding day. Everyone loved it. Cakes tasted amazing and looked just beautiful. We will definitely order again at KOLVA Cake Design Studio!
Maria Bannykh
KOLVA Cake Design Studio made a great job - a beautiful cake for my son's birthday. I sent my wishes and draft of what I want. The cake i received was above my expectations! So beautiful, peace of art, very attentive to all details i mentioned. And sooo delicious! Looking forward to order again
Elena Van Hoof
With pleasure I will highly recommended cakes and sweets made by Olena. They look gorgeous and very professional, just be sure they are delicious. Contact KOLVA CakeDesign Studio in Purmerend for your the best piece of celebration cake
Order Your Wedding Cake

in 5 Easy Steps
Your wedding venue, date and time, as well as the overall event style and approximate guest count are finalized. What's next? The hour has struck for cake ordering. As long as there are a number of issues to consider, check out our guide to help you go through this process!
Step 1
Place an Order
Start by reaching us through phone or email. Doing it at least 4 months before the upcoming wedding would be perfect. Please bear in mind that we get booked pretty early; so the sooner you contact us, the more chances your due date will be available.
Step 2
Make an Appointment
Browse through flavour and filling options we provide, and choose 3 of them you'd like to try. The tasting appointment we are inviting you is a great opportunity to sample various cake combinations, as well as discuss your wishes more in depth. Please note, that a small tasting fee is applied to hold the meet-up date.
Step 3
Go for Tasting
To prepare for the tasting, we recommend you search for some ideas in our cakes gallery. Feel also free to bring pictures and any other inspirations for your dream wedding cake. During the appointment we will help you decide on all the cake details (colours, size, taste, design, etc.) that meet your needs.
Step 4
Agree on the Final Terms
Once everything is fixed, be prepared to sign the contract and leave 50% deposit of the total sum. These actions will reserve your wedding date and give us the green light to start the baking process. The final 50% will be charged 2 weeks before the event.
Step 5
Wait for Delivery
Now simply relax and allow us to do the rest: bake, decorate and deliver your cake to the required location safely, on time and in perfect condition.
About Us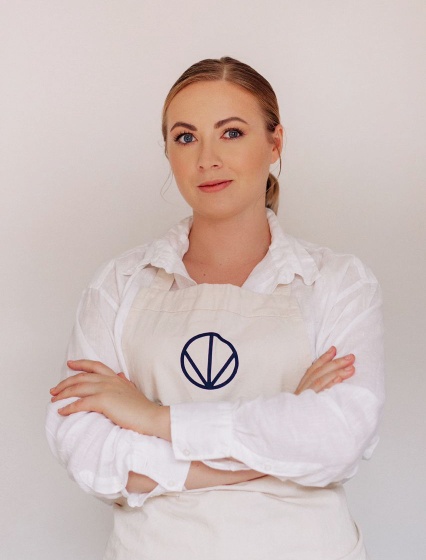 We are glad to gift to our clients delicious memories that last a lifetime, and twice glad to get back their smiles and warm gratitude. Our clients see value in everything we make, and I hope you will, as well.
Baking has always been a great passion for me. As a child, I used to spend lots of time in the kitchen helping out my mum to make something delicious; and it was such a nice experience!
What began as a hobby soon turned out to be a rewarding career. I chose to be my family's 4th generation confectioner and started getting the first orders shortly after getting involved into baking classes. However, the serious professional journey of mine began after graduation: since 2011 your obedient servant has been creating sweet masterpieces for some restaurants and manufactories, and in 4 years moved to Purmerend where set up the present cake design studio.
Lots of love,
Olena Kolva,
Owner
We are glad to gift to our clients delicious memories that last a lifetime, and twice glad to get back their smiles and warm gratitude. Our clients see value in everything we make, and I hope you will, as well.
Lots of love,
Olena Kolva,
Owner