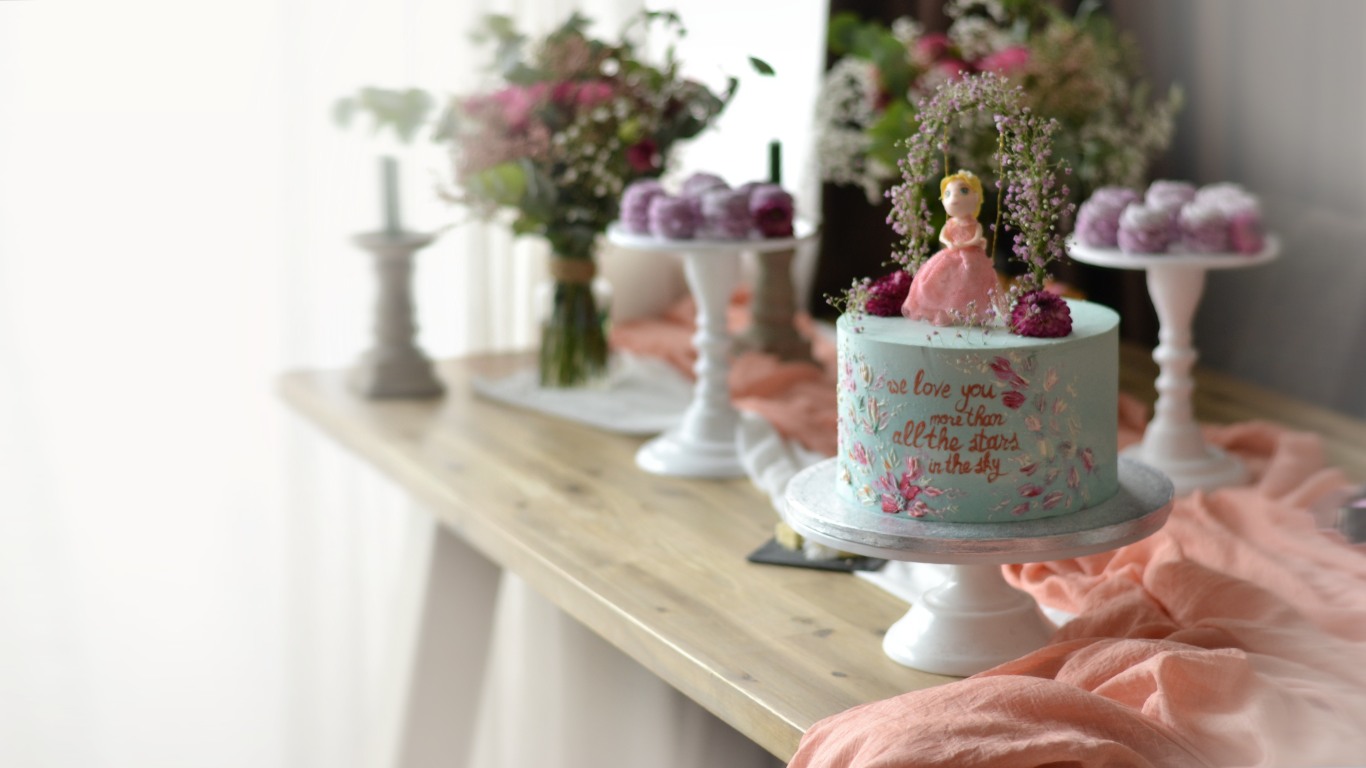 Order a party cake
Whether it's a simple treat for intimate tea gathering, special gift for birthday, exciting news for baby shower, or exclusively decadent giant masterpiece for corporate anniversary, we've got you covered.
Party cakes for special occasions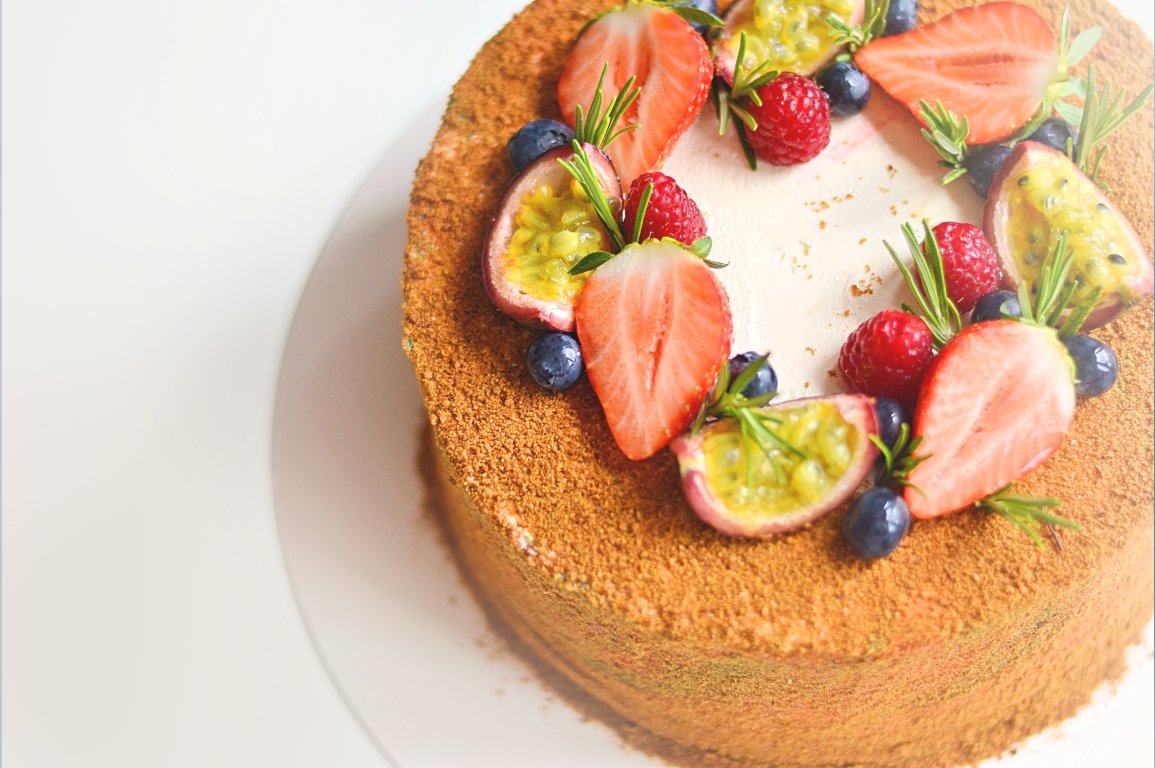 Will you have an event to celebrate, KOLVA Cake Design Studio knows well how to make it memorable. As long as no party is complete without a cake, our team will work with you to create a custom dessert your family members, friends or colleagues will duly appreciate.
Cake is also a brilliant gift for the one you love. What can be better than complimenting somebody with a delicious work of art inspired by your imagination? Our highly skilled team will take into account all the hon-orees's tastes, passions and interests to color his/her special day and show your care and originality.
Party cakes pricing
Prices for our party cakes depend on a few factors: type of filling, size and design complexity. Kindly note that 9% tax will be added to the final price.
1.
Type of filling
The cost per person is varied depending a flavor.
2.
Complexity of design
Additional charges may be added depending on the design complexity.
3.
Number of tiers
The price of tiered cakes increases by 1 € per person.
Party cakes flavours and prices
At KOLVA Cake Design Studio, we have a wide choice of party cakes available: from the most popular options to the ones prepared according to our original recipes.
Whether you're looking for an allergy-friendly cake, gluten-free cake or a nut-free cake, we have the options for you. Please also keep in mind that if you're seeking for something certain or exceptionally unique, our team will gladly accommodate any request you have!
Deep Chocolate Cake
Deep and rich chocolate cake with the subtle bitterness of Belgian dark chocolate
Chocolate-Raspberry Cake
Light chocolate cake with bright sour of raspberry
Snickers Cake
Donkere taart, rijk van smaak met caramel, pinda's en een lichte crème vulling
Black Forest
Light chocolate cake full of cherry flavor
Vanilla Cake
Light and airy, summer fresh berry vanilla cake
Blueberry Cake
Light fresh cake with bright flavor of blueberry and light notes of lemon
Red Velvet
Classic "Red Velvet" with light airy cream and fresh raspberry
Caramel Cake
Bright flavor of homemade caramel with praline light nut crunch
Pistachio Cake
Classic combination of pistachio and strawberry results in a light and airy summer cake
Éclair Cake
Combination of classic vanilla éclair with mousse from Belgian dark chocolate
Honey Cake
A super soft light multi-layer cake with honey layers and an airy sour cream
Napoleon Cake
A soft moist multi-layer Napoleon cake with custard
Passion Cake (mousse)
A mousse cake where cherry, orange, and chocolate are perfectly combined
Freiser Cake (mousse)
A classical mix of pistachio and strawberry combined into a light airy summer mousse cake
Order Your Dream Cake

in 4 Easy Steps
Do you have a wedding, a birthday, a baby shower, or a corporate event? Have you already finished with a venue, dates, and time, as well as with an overall event style and approximate guest count? What's next? The hour has struck for cakes and desserts ordering! Check out our guide to help you go through this process!
Step 1
Place an Order
Start by reaching us through phone or email. Doing it at least 2-3 weeks before the upcoming event would be perfect. Please bear in mind that we get booked pretty early; so the sooner you contact us, the more chances your due date will be available.
Step 2
Discuss All Details
It's the best time to express your ideas, preferences, and expectations about your dream cake or dessert. Note the number of your guests, cake size, design, and other details like colours and tastes by choosing them from our wide variety available. This step will make you feel absolutely sure in the cake or dessert that meets your needs and satisfied with the result!
Step 3
Agree on the Final Terms
Once everything is fixed, be prepared to leave 50% deposit of the total sum. These actions will reserve your event date and give us the green light to start the baking process. The final 50% will be charged a few days before the event.
Step 4
Wait for Delivery
Now simply relax and allow us to do the rest: bake, decorate and deliver your cake or dessert to the required location safely, on time and in perfect condition. Besides, we provide you with an opportunity to take your order from our bakery on your own.
Delivery
We deliver throughout the Netherlands for €0.5 per 1 km. Delivery within Amsterdam is €20. There is an option of picking up the products from our address for free!